---
April
Sun
Mon
Tue
Wed
Thu
Fri
Sat
April

01

Gary Koshinsky, Winnipeg
Ticket # 141520
$7,000
NHL® or Travel or $5,000 CASH

02

Laura Newhook, Winnipeg
Ticket # 100183
$3,500
NHL® or Travel or $2,200 CASH

03

Valerie Nosaty, Meleb
Ticket # 117057
$3,500
NHL® or Travel or $2,200 CASH

04

Patricia Syganiec, Winnipeg
Ticket # 119187
$3,500
NHL® or Travel or $2,200 CASH

05

Wayne Lowe, Winnipeg
Ticket # 108839
$3,500
NHL® or Travel or $2,200 CASH

06

Ilene Dufresne, Steinbach
Ticket # 131586
$3,500
NHL® or Travel or $2,200 CASH

07

Richard Bel, Winnipeg
Ticket # 138998
$3,500
NHL® or Travel or $2,200 CASH

08

Jerry Pappel, Halbstadt
Ticket # 116737
$7,000
NHL® or Travel or $5,000 CASH

09

Madeleine Verrier Philippot, St Malo
Ticket # 102194
$3,500
NHL® or Travel or $2,200 CASH

10

Paulette Abraham, Winnipeg
Ticket # 120642
$3,500
NHL® or Travel or $2,200 CASH

11

Kyle Fox, Winnipeg
Ticket # 108223
$3,500
NHL® or Travel or $2,200 CASH

12

Diane Stewart, Winnipeg
Ticket # 131536
$3,500
NHL® or Travel or $2,200 CASH

13

Anne Clement, Winnipeg
Ticket # 118279
$3,500
NHL® or Travel or $2,200 CASH

14

Louise Thurston, Winnipeg
Ticket # 107013
$3,500
NHL® or Travel or $2,200 CASH

15

Judy Natrasany, Beausejour
Ticket # 117354
$7,000
NHL® or Travel or $5,000 CASH

16

Kelly Roy, Winnipeg
Ticket # 130207
$3,500
NHL® or Travel or $2,200 CASH

17

Jennifer Van De Vooren, Winnipeg
Ticket # 138271
$3,500
NHL® or Travel or $2,200 CASH

18

Ronald Wesley Brown, Arborg
Ticket # 135166
$3,500
NHL® or Travel or $2,200 CASH

19

Wendy Casey, Winnipeg
Ticket # 113107
$3,500
NHL® or Travel or $2,200 CASH

20

Colleen Carr, Brandon
Ticket # 101546
$3,500
NHL® or Travel or $2,200 CASH

21

Guy Le Gras, Winnipeg
Ticket # 133459
$3,500
NHL® or Travel or $2,200 CASH

22

Carol Manlow, Selkirk
Ticket # 101003
$7,000
NHL® or Travel or $5,000 CASH

23

Kathy Parkinson, Winnipeg
Ticket # 133176
$3,500
NHL® or Travel or $2,200 CASH

24

Janet Bergsgaard, Winnipeg
Ticket # 116561
$3,500
NHL® or Travel or $2,200 CASH

25

William Senkiw, Winnipeg
Ticket # 104875
$3,500
NHL® or Travel or $2,200 CASH

26

James Briggs, Winnipeg
Ticket # 121659
$3,500
NHL® or Travel or $2,200 CASH

27

Paul Piche, Notre Dame de Lourdes
Ticket # 123835
$3,500
NHL® or Travel or $2,200 CASH

28

Evelyn Guenther, Grunthal
Ticket # 126961
$3,500
NHL® or Travel or $2,200 CASH

29

June James, Winnipeg
Ticket # 129497
$7,000
NHL® or Travel or $5,000 CASH

30

Gary Cappello, Winnipeg
Ticket # 101700
$15,000
NHL® or Travel or $10,000 CASH
---
Daily Big Score Plus™
---
24 Winners
of an NHL®
OR
Travel Package. Tickets for two to a 2016-17 NHL® regular season game of their choice PLUS Hotel and airfare (valued at $3,200)
PLUS $300 Cash OR
a Travel Voucher for $3,500
OR Choose $2,200 Cash
Friday Big Score Plus™
---
5 Winners 5 Winners of an NHL® and Travel Package. Tickets for two to a 2016-17 NHL® regular season game of their choice PLUS Hotel and airfare (valued at $3,200) PLUS $300 Cash, PLUS a Travel Voucher for $3,500
OR Choose $5,000 Cash
Ultimate Big Score Plus™
---
1 Winner
of an NHL®
OR
Travel Package. NHL® Tickets for two to Game 1 and 2 of the 2016 Stanley Cup® Final
PLUS
Hotel and airfare (valued at $9,200)
PLUS $5,800 Cash OR
a Travel Voucher for $15,000
OR Choose $10,000 Cash
Thank you to our suppliers: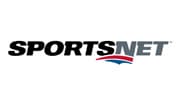 Big Score PLUS™ tickets must be ordered in conjunction with your 2016 Mega Million Choices Lottery main ticket.
Regular season NHL games only. Excludes any outdoor or other special game and the NHL All-Star Game.
Prizes may not be exactly as shown, images are for illustration purposes only.
Sportsnet is the official sponsor of the NHL®. All hockey trip prizes will be provided by Sportsnet.
NHL, the NHL Shield and the word mark and image of the Stanley Cup are registered trademarks of the National Hockey League. NHL and NHL team marks are the property of the NHL and its teams. © NHL 2016. All Rights Reserved.