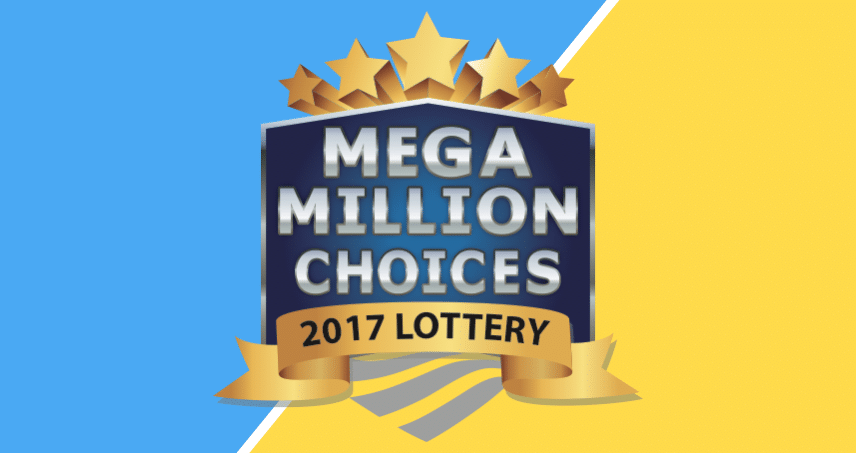 Grand Prize winner retires "absolutely worry free"
Mitch Marcoux is living the good life.
Last year's Super Grand Prize winner took home $1 million cash in our biggest draw in 2016. He has since retired and plans to do more travelling – to "places I may have never considered," he says.
"The lottery win has helped me retire absolutely worry free a year-and-a-half earlier than planned," Mitch said, in an email interview with St. Boniface Hospital Foundation last week.
"Our plans for the winnings were fairly simple: buy a new house and help out our kids somewhat and travel."
*See all of the 2016 Mega Million Choices Lottery winners by clicking here.
Mitch says he has bought St. Boniface Hospital lottery tickets for several years, always with a colleague, and last year they decided to buy on their own.
"I went online and I picked what I thought was a very affordable option, the $100 ticket, and the rest is history.
"The lottery is for a great cause and I will continue buying tickets."
This year's Grand Prize draw will indeed change someone's life again.
For our biggest winner in 2017, your choice is between $1.1 million cash or 1-of-4 home packages – a Huntington Homes bungalow in Bridgwater Lakes, a Hearth Home in Charleswood's Ridgewood West neighbourhood, a prize with an Artista Home in Oak Bluff West and an Osoyoos, B.C. condo, and a condo prize with places in Hill Grove Point (Winnipeg) and Scottsdale, Arizona.
Our biggest Grand Prize option is worth over $1.45 million – meaning we're about to award the good life to another Manitoban very soon.
(The Grand Prize Draw will take place at St. Boniface Hospital at 10:00 a.m. on Friday, April 28, 2017. Stay tuned and have your tickets ready!)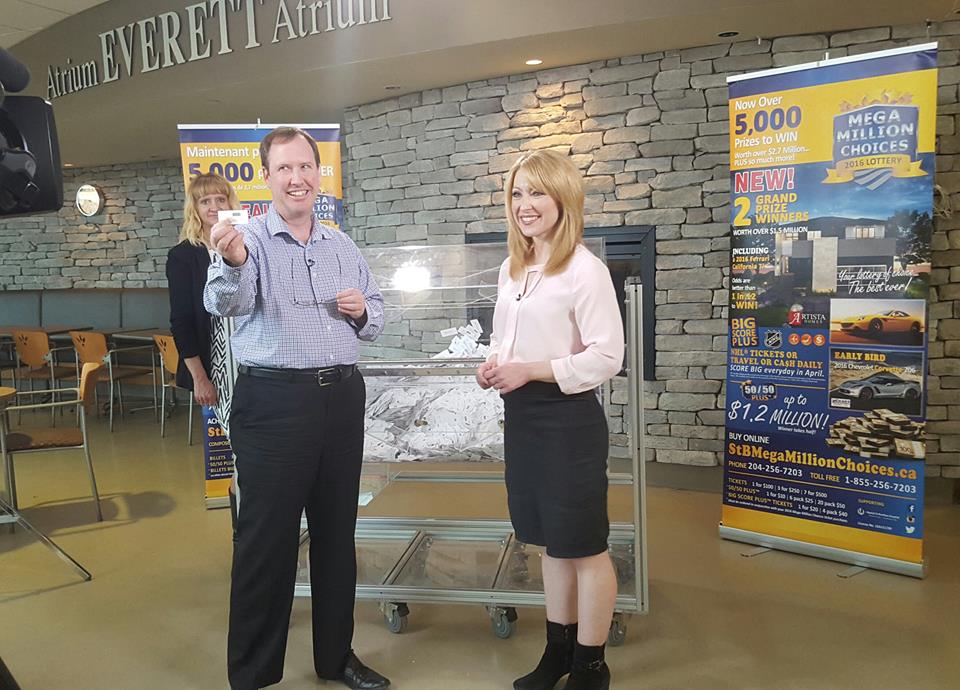 The 2016 Super Grand Prize winner is unveiled on CTV Winnipeg's evening news, after the draw held at St. Boniface Hospital's Atrium.
Tags: Grand Prize, Manitoba, Mitch Marcoux, St Boniface, Super Grand Prize, Winnipeg
Trackback from your site.